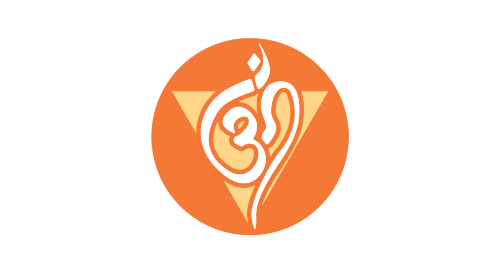 Sadhyog functions on the simple fact that body and mind are the two tools that can help one achieve anything in life. Our only aim is to help people harness the power of body and mind and explore the dimensions within oneself. When you do your asanas, you explore the nature of your body and your mind. If you move your fingers in a certain way, your mind will function accordingly. Everything that you do with your body does something with your mind. You will not come to this understanding by reading a book. It will come to you only by exploration. If you close your eyes and try to remove something from your mind forcefully, you will never be successful.
This is the most basic and, at the same time, the most important realization that everyone needs to come to. Without this realization, you will make a complete mess out of yourself. If you are not so sharp in your head, it will be okay. But if you are sharp, you will cut yourself all over, and before anyone can save you, you will be mutilated.  What happens to your little finger occurs to the brain. What happens to the brain happens to the little finger. It works both ways. The brain is not a separate entity by itself. Doctors have learned about the body by dissecting dead bodies – if you open a dead body and cut out different organs and keep them in other places, it is all separate. But that is not how your body is – it is all one. Only to a discriminating scalpel, it is separate, but for a living human being, it is all one. That is why the yogic system is designed the way it is.
An ambitious explorer and learner at heart, Dilbag has 15 years of experience working with Multinational companies and winning numerous awards for his performance. Dilbag completed his MBA with a Human Resource Management specialization from Aston University, Birmingham (UK) and XLRI, Jamshedpur. But soon, the conventional rewards didn't satisfy him anymore, and he began his inward journey. Seeking a higher fulfillment eventually led Dilbag to come across Sadhguru and taste Yoga for the first time when he attended one of his programs. He established a deep connection with yogic practices. The programs were transformational and led him to experience immense amounts of joy, tranquility, and stability. He started getting involved in volunteering and other advanced programs. 
The newly found inner freedom, balance, and the joy of serving others inspired him to take yoga to the masses. He devotes himself to transmitting the sacred science of yoga and manages his yoga studio in Gurugram, Haryana.
I have known Dilbag for 10 years and have been doing Yoga practice with him since Dec 2020. As a teacher, he ensures that you start with postures suited to your body and limitations. I had a lower back issue and Dilbag helped me with a routine suited to it. Also, he keeps a close tab on your progress and gives adequate attention by keep batch size small. I would recommend Sadhyog to everyone.
I have been practicing Angamardana for a month and within the first few days of practice, I could feel my body change both in terms of flexibility and stamina. Surya Kriya has a subtle aspect to it and practicing it for just 2 weeks has given me an experience that I have never felt before. I am so glad to be learning classical hatha yoga practices at Sadhyog.
Sri Dilbag Singh's Sadhyog studio has helped me to streamline and strengthen my body functions after my cervical problem, which lasted for 4 months. Coaching sessions are systematic with patient guidance for corrections in postures etc. This also helps as a balancing act for active sports people and runners like us Best wishes to Dilbag for this initiative to help humanity at large.