for Gurgaon's working professionals
& spiritual seekers
we promise the most
PEACEFUL, RELAXING & ENERGIZING
one-hour of your busy day
You'll receive call in 24-hours
Learn Isha Hatha Yoga practices by teachers trained under Sadhguru
Sadhyog's yoga classes in
Sector 49 & 27, Gurgaon
(benefits visible in just 7 days)
Over 1500 blissful participants in Gurgaon, we have outlined a few sharings below.
PARUL KUKREJA
I think joining Sadhyog has been my best decision this year (2022). Perfect ambience with great teachers who truly believe in imparting this wonderful knowledge in its purest form.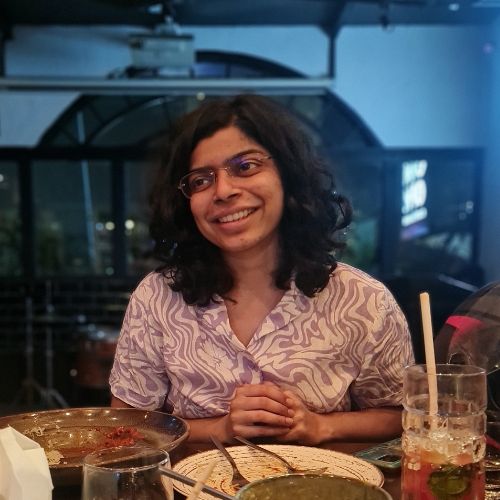 REYANA HASIJA
Effects of the practice were felt immediately. It brought a sense of stillness & complete silence. I didn't want to open my eyes (which was the best part).
KARAN KAPOOR
The first thing that I felt was increase in my energy levels and alertness. Did not feel tired or sleepy anytime of the day. The method of instruction also helped in understanding the process better and to remember the technique as well as steps.
RUCHITA CHHABRA
Sadhyog is NOT like a regular yoga class where you follow a usual set of practices in a dark basement, following the trainer's instructions. Sadhyog is an experience!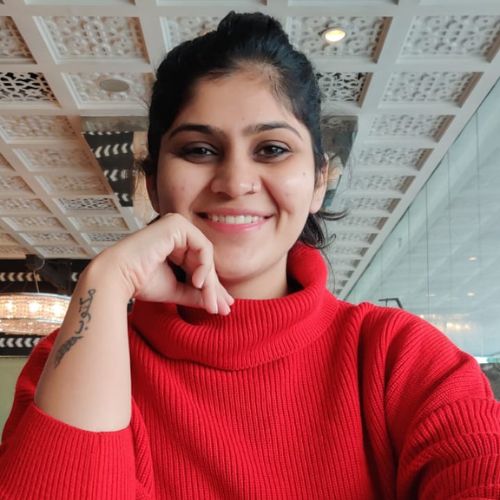 AARUSHI TANDON
Even after a hectic day I have a lot of energy in me, my back pain has gone and my postures have improved. I feel so energetic & bright the whole day. Also I am more pleasant & relaxed than ever.
PRIYA
It's been two weeks and the transition that I have started to see makes me feel good each day and to start my day on a positive note. It feels great to be a part of this amazing program.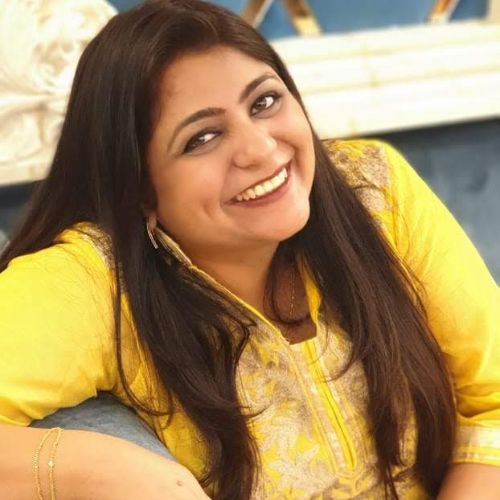 MANSI CHAKRAVARTY
Sadhyog was something | was searching for. 1 month of regular practice has taken away my 22-years of knee pain. Sadhyog was something | was searching for quite some time.
MONIKA JAGGIA
I have been learning yoga for long but somehow was not sure of the methodology being taught to me. Sadhyog is place which helped to learn real yoga practices with right posture and breathing.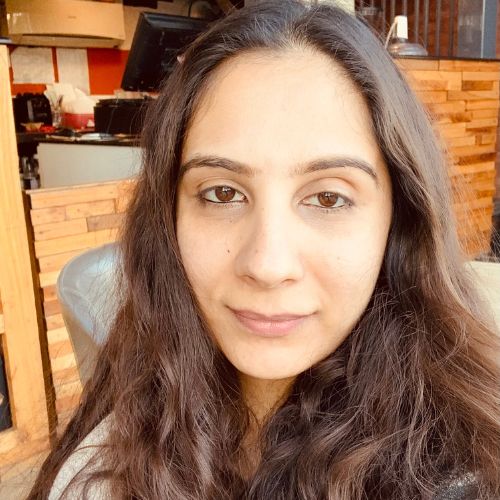 NEHA LUTHRA
This has been the most liberating and empowering experience of my life. Before I learnt lsha hatha yoga practices I suffered from musculoskeletal issues and chronic pain disorder, fibromyalgia.
ANNSHUL JAIN
Experience it to feel the magic of the purest form of Hatha Yoga directly delivered by the living legend Sadhguru. himself along with the well trained, super efficient and disciplined Acharyas who have undergone thousands of hours of intense training and are certified by Isha.
Reverse 4 common
modern lifestyle problems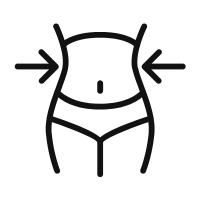 Lose excess weight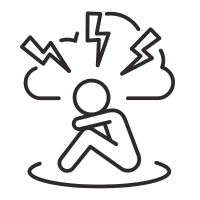 Throw away
stress & anxiety

Get rid of neck, shoulder, back pains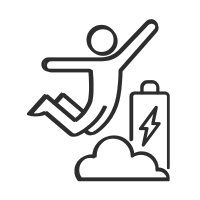 Boost energy levels throughout the day
Experience deep states of meditation
You'll receive call in 24-hours
See how far is our studio from your place on Google Maps
Members have
reduced stress and anxiety | Better emotional balance at home and workplace
members have finally distanced themselves from
endless mental chatter | Fewer thoughts, happier thoughts
members feel
physically stronger & fitter | Better body alignment & posture
members shared that Yogic Bliss is completely unique from the usual yoga classes
You'll receive call in 24-hours
Paths Crossed and Sadhyog was born.
There's a tale to tell..
Dilbag Singh and Rushik Patel are two Corporate Hotshots turned Hatha Yoga Teachers. After experiencing their lives transform with Isha Yoga, they have dedicated themselves fully to spread Isha Hatha Yoga.
What is their story?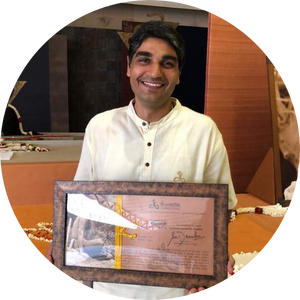 Dilbag, 41
MBA (XLRI)
15+ years corporate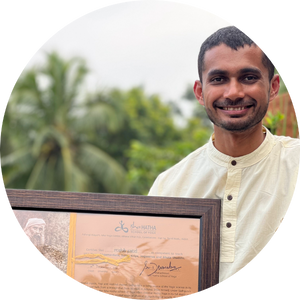 Rushik, 29
MBA (MDI Gurgaon)
4+ yrs corporate
Yoga has worked for us.
Yoga has worked for 1500+ of our participants.
Yoga will work for you!
Hatha Yoga is not taught here as a mere physical practice, but a way to connect with your inner self and live a more fulfilling life.
Offering a variety of Hatha Yoga Programs, workshops & retreats as well as private and corporate yoga classes, Sadhyog has become the key to a life transformation for many!
"We are committed to help you reach your full potential, both on and off the mat!" — Dilbag & Rushik.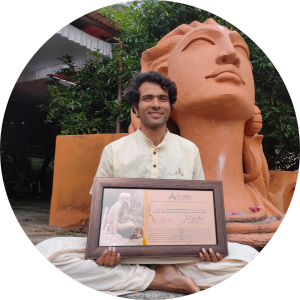 Kranti, 31
Civil Engineer, NIT
2 years @ Isha Yoga Center, Coimbatore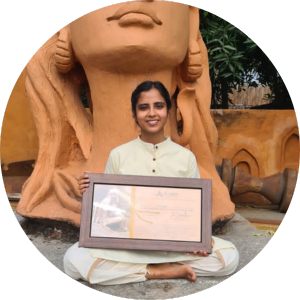 Ritu Singh
4+ years Content Writer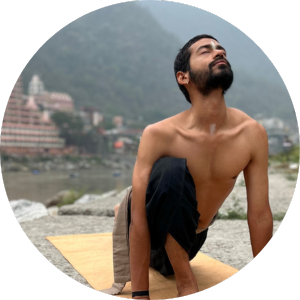 Gautam , 32
10+ years in corporate
Frequently Asked Questions
Elevate Your Mind, Body and Energy with Yogic Bliss from Sadhyog
In the fast-paced world we live in, finding tranquillity and inner peace can often feel like an elusive quest. However, with the Best Yoga Classes in Gurgaon, you can unlock the gateway to the profound advantages of yogic practices that have been revered for centuries. Whether you are an experienced practitioner or a beginner, our comprehensive Yoga Classes and trained instructors can guide you through the transformative journey of Hatha Yoga, and Meditation. Need more information? Contact us now!
Explore The Depths of Meditation
Ancient yogic texts say meditation is the key to unlocking the treasures of the cosmic world. Incorporating the classical approach, classes at our Yoga Centre in Gurgaon, silence the noise of the outside world and embark on a journey of self-discovery. Our certified yoga trainers can offer guidance, tips and techniques to help you establish a consistent meditation practice that reduces stress, cultivates focus and enhances emotional well-being.
Harmonize Your Energy System
Most people search for Yoga Classes For Weight Loss or Yoga For Stress Management in Gurgaon, but yoga is so much more than that. Learn how to balance and align your energy system through yogic practices, visualization, and mindfulness. Experience a profound sense of harmony and vitality as you explore the intricate web of the vital life energy with Yoga.
Dive into Hatha Yoga
Hatha Yoga, a traditional branch of yoga, emphasizes the balance between mind, body, and breath. From beginner friendly to challenging poses, with Hatha Yoga you can unleash your body's flexibility and strength while improving your mental health and enhancing holistic wellness.
Experience The Rigor of Yoga
For those seeking a dynamic and disciplined approach, Yoga is a path that combines movement and breath in a seamless flow. Our comprehensive resources break down the yoga sequences, helping you understand the essence of this invigorating practice. Whether you want to build resilience and improve physical endurance or you want to unlock different physiological and psychological benefits, Yoga can aid you.
Why Sadhyog?
At Sadhyog, we have a pool of experienced yogis and meditation practitioners who bring years of experience and wisdom to guide you along your journey. Whether you are a beginner or an advanced practitioner, Our Yoga Classes cater to all levels. We believe in the holistic nature of yoga – it's not just about physical postures but also about mental clarity and emotional balance. No matter where you are in your transformative adventure with Yoga, you can always join our thriving community of yogis and Sadhyog and connect with like-minded people who share your passion for holistic wellness.
Still, searching for Yoga Classes in Gurugram? Discover Yogic Bliss at Sadhyog today!