90 days Inner transformation program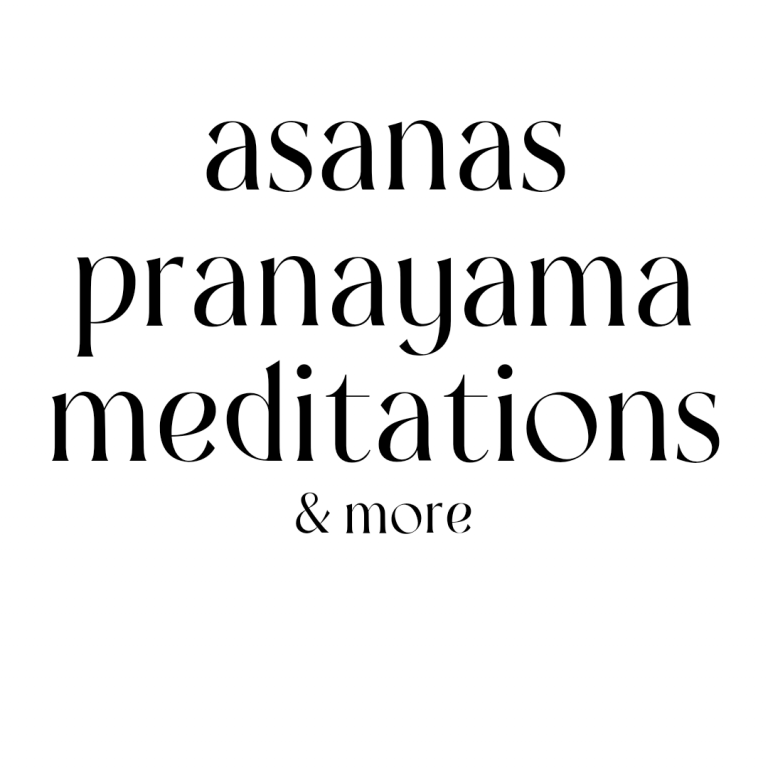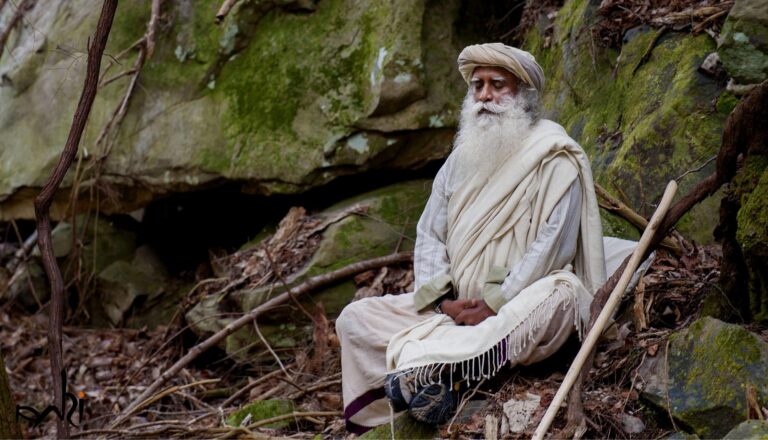 Practices designed by Sadhguru, taught by teachers trained under Sadhguru
Your inner transformation
starts here
Trial sessions available on Friday, at 07:00 PM*
Workshop - Learn 5 powerful yogic practices
Learn 10,000+ years old practices that have been passed on without any distortion over generations in the sacred yogic tradition
5 days a week guided practice sessions
Make the practices a part of your system with regular practice, corrections & support.
Yogic Diet course: based on Sadhguru's wisdom on food
Includes easy-to-make recipes
As you practice Isha Hatha Yoga, your sensitivity & awareness toward food will enhance. Food sessions help you make the right & easy to cook food choices that you can bring into your routine.
Guided meditations by Sadhguru
6 powerful meditations that have the potential to transform the life of anyone who is willing to invest just a few minutes a day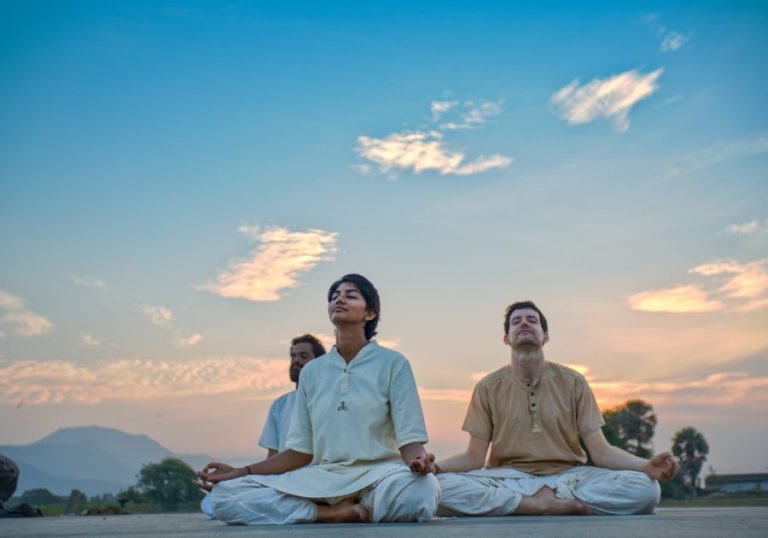 7 Unique practice sequences
Break the monotony & bring a variety to your daily practice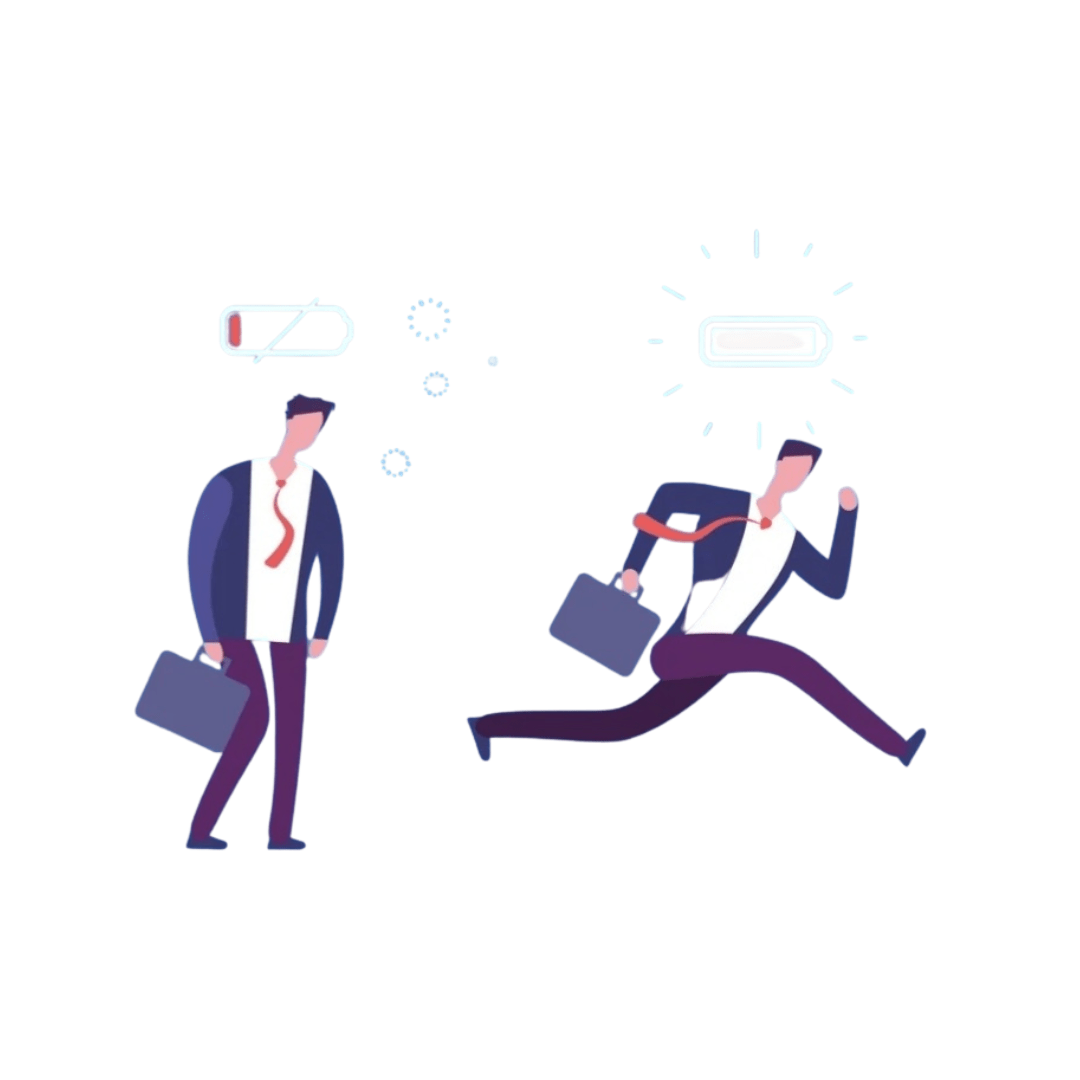 Boost energy levels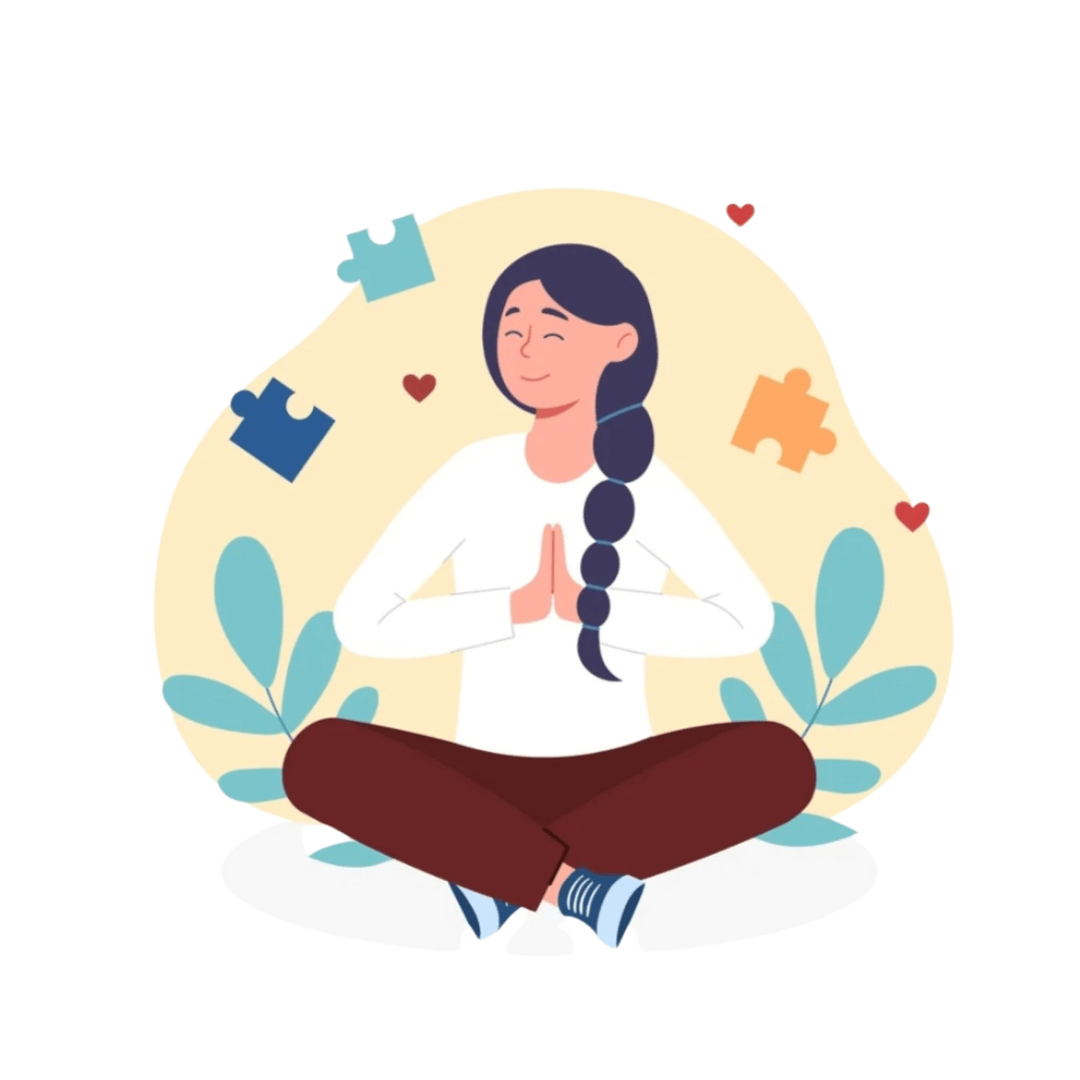 Stop mental chatter
Develop emotional stability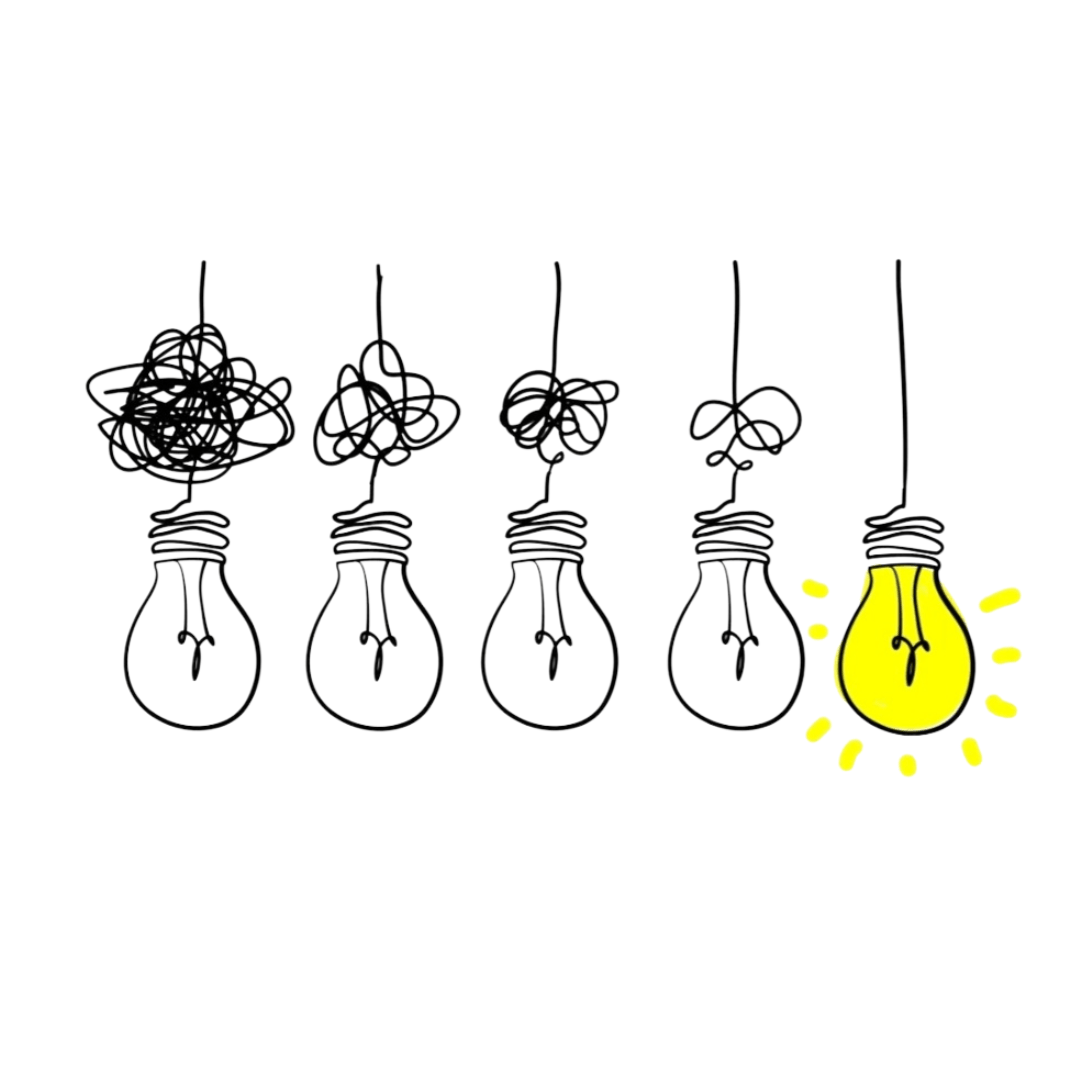 Enhance clarity in life
Gain control over food choices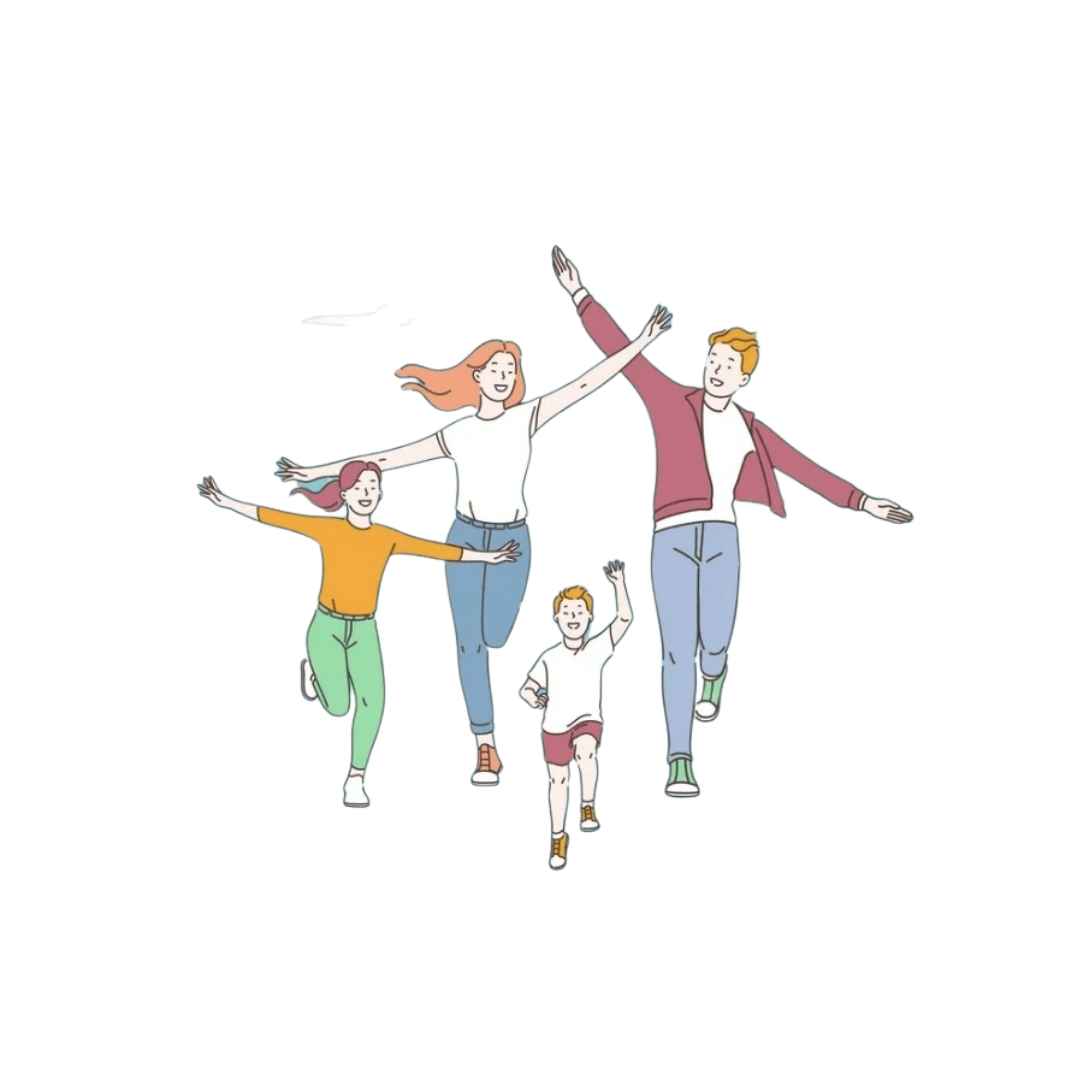 Improve your relationships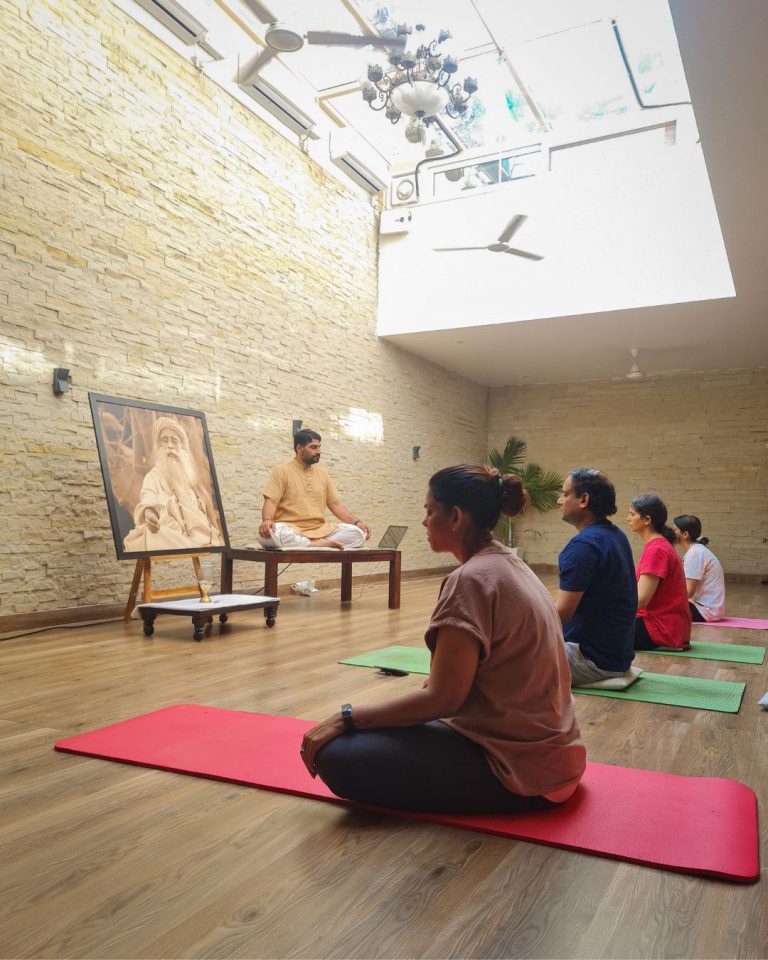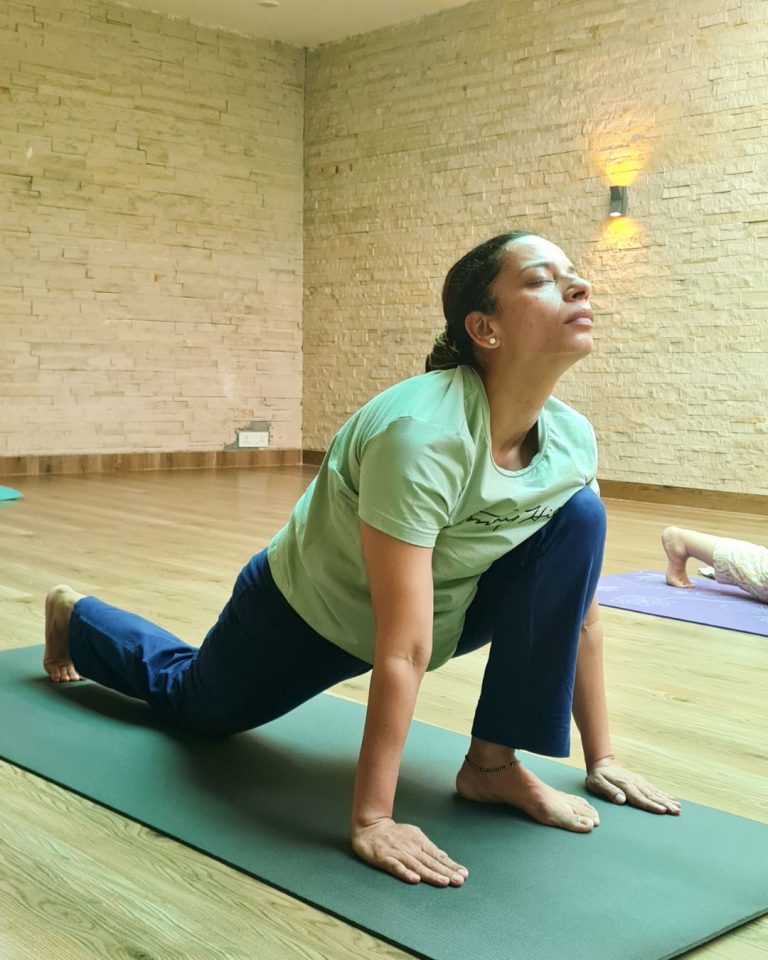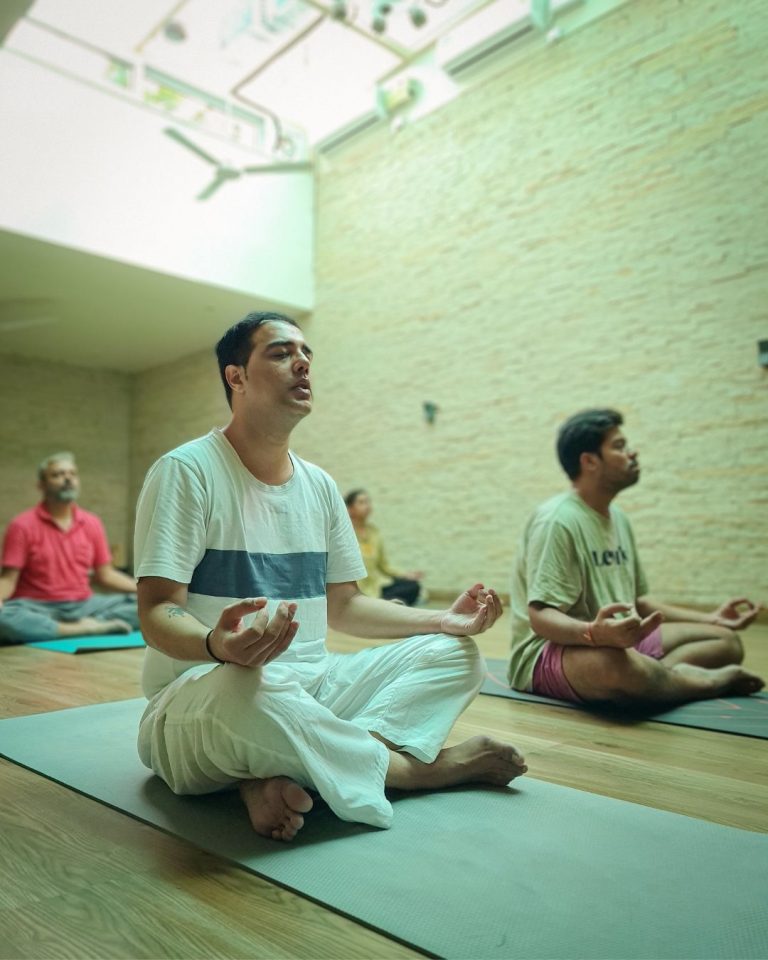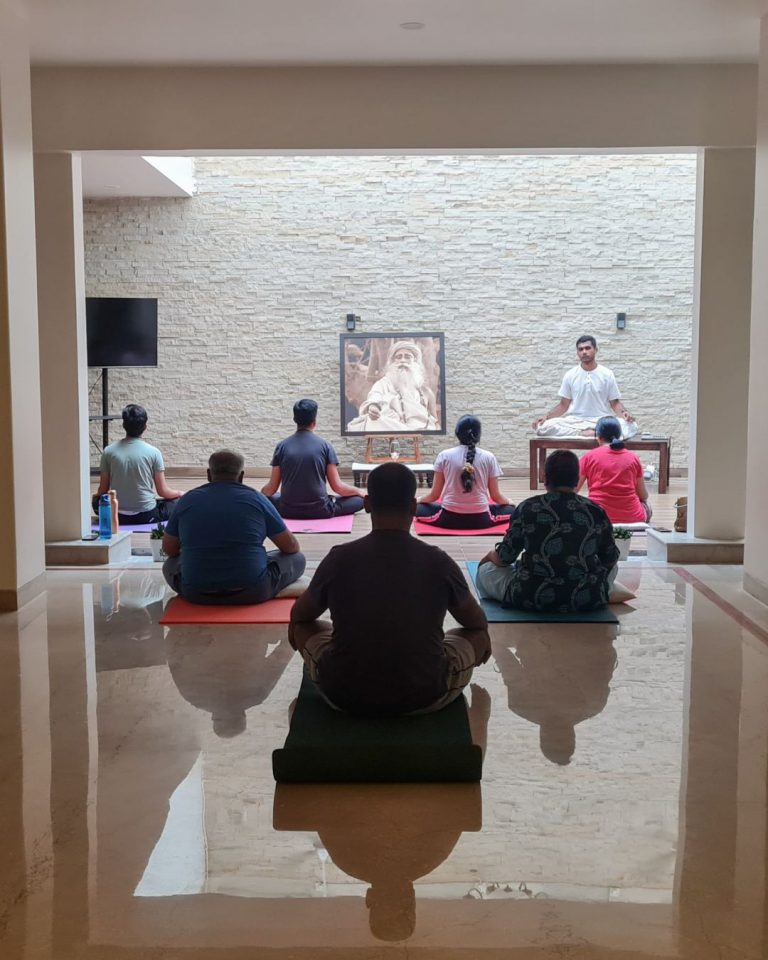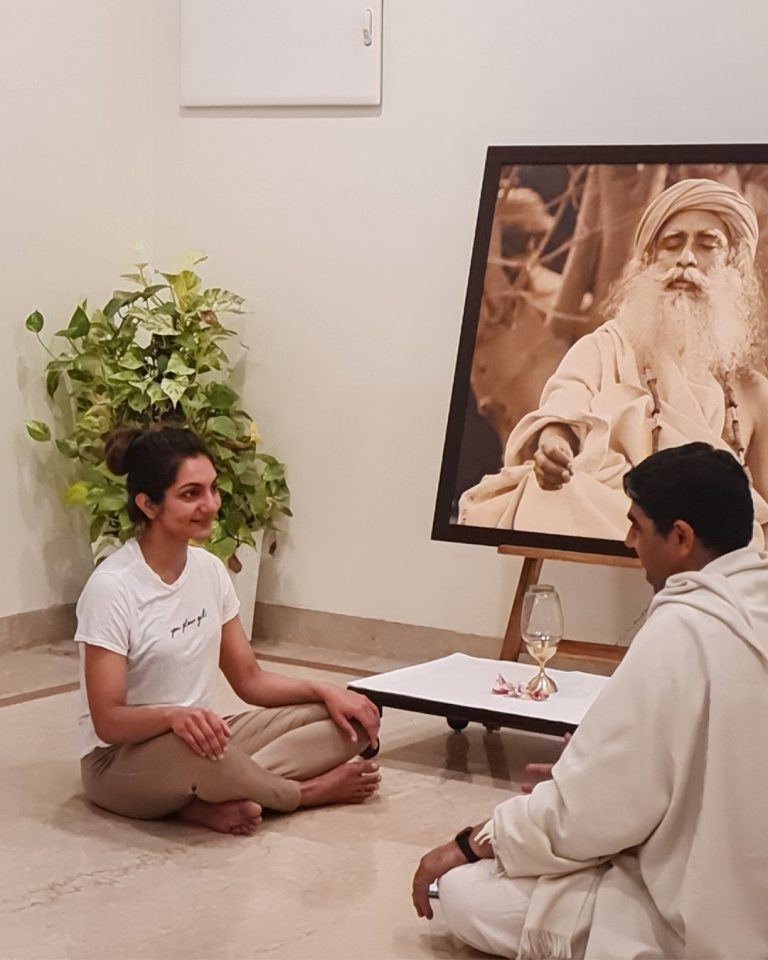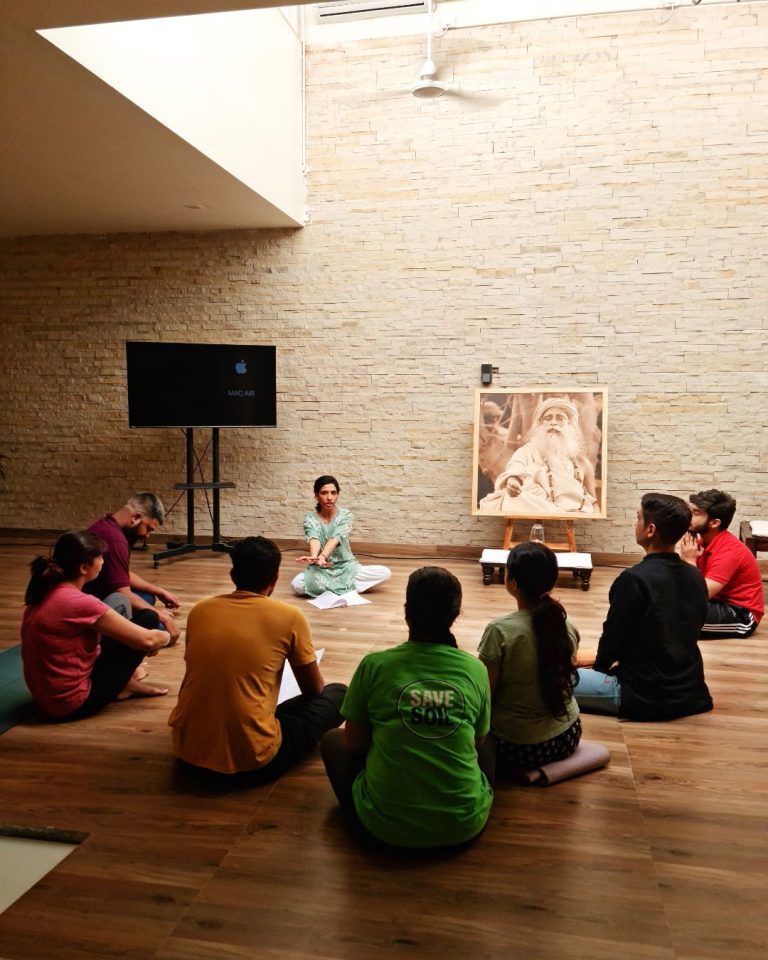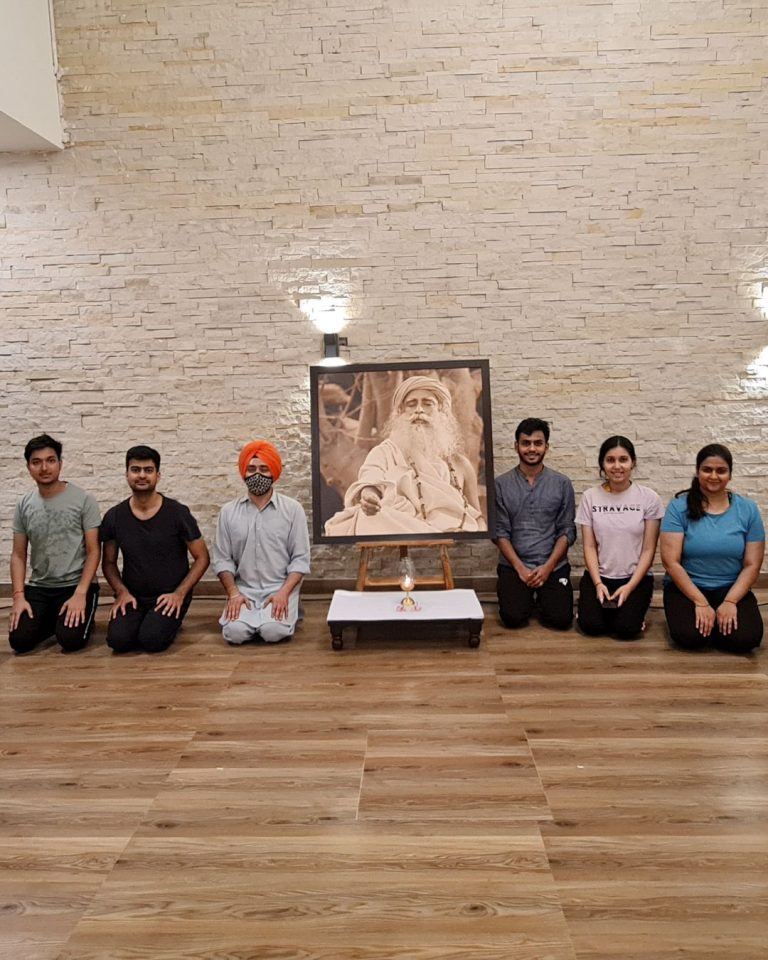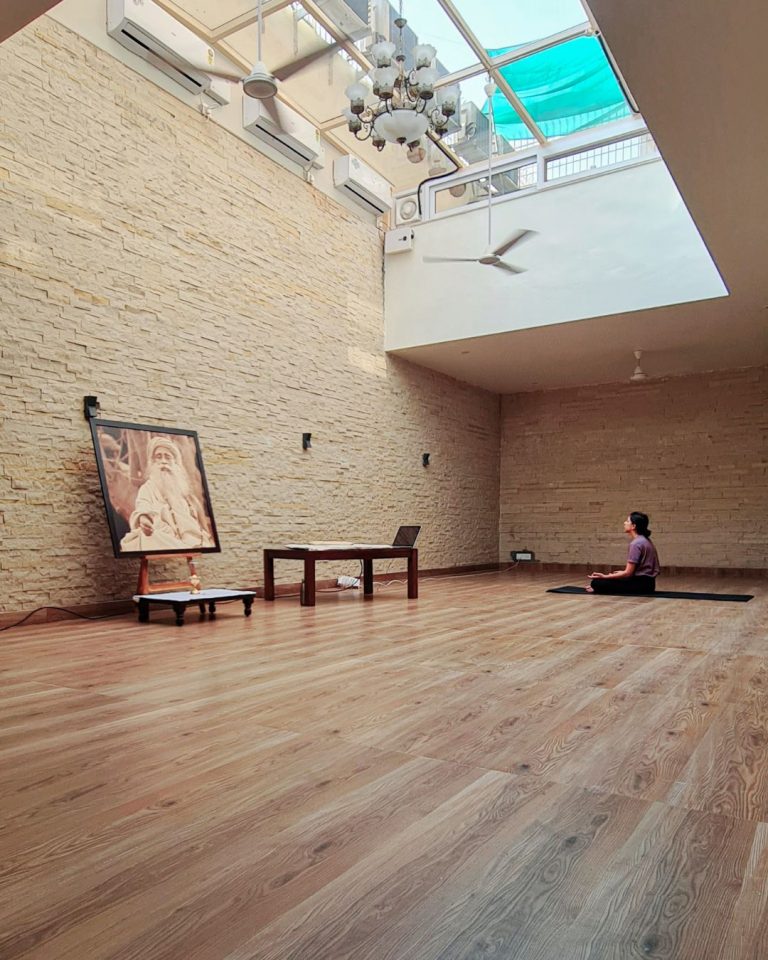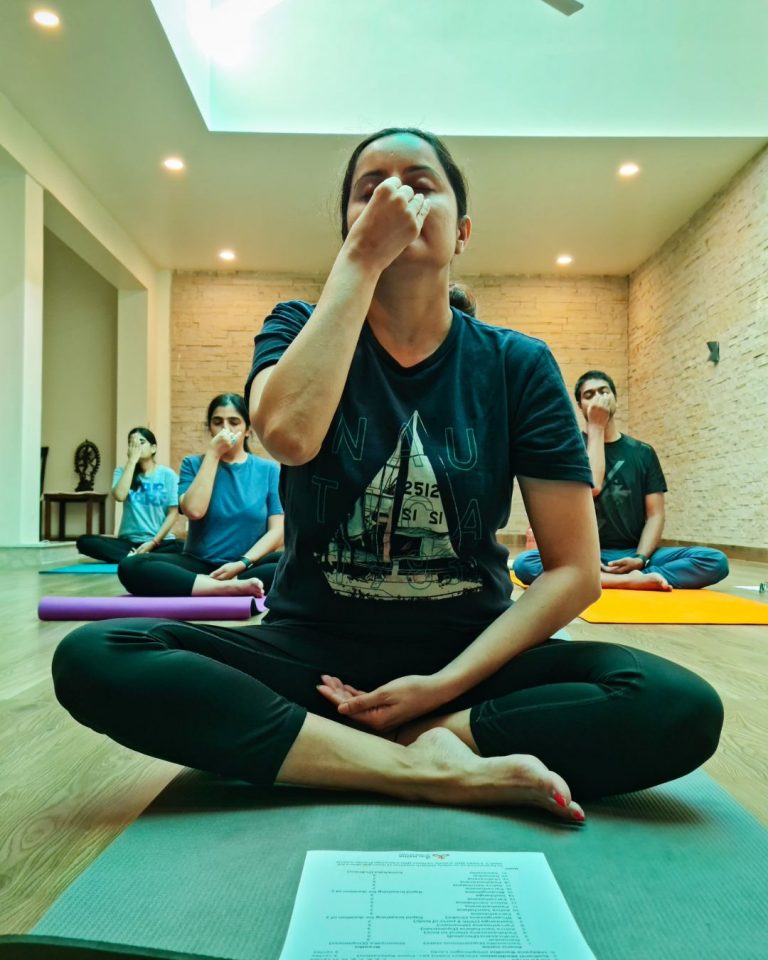 See how far is our studio from your place
Your inner transformation
starts here
Limited period offer 26% off
Trial sessions available on Friday, at 07:00 PM*
Over 100 blissful participants in Gurgaon, we have outlined a few sharings below.
The teachers take great care in ensuring personal attention to every student and patiently explain every nuance. Their knowledge and style of coaching are very helpful and the ambiance of the yoga studio is very soothing. I have tried multiple instructors and few other yoga studios but have really loved the experience here!
Kashish
The modern lifestyle takes a toll on you at all levels – physically, mentally, and emotionally. 
Yogic Bliss is a unique opportunity for you to take charge of your life using time-tested yogic tools and wisdom.
At Sadhyog, we provide the necessary hand-holding and support for you to transition into the quality of life that you've always aspired for. 
With a team of dedicated teachers who themselves live by the yogic way, you get the right inspiration and guidance you were always looking for.
Dilbag, 41
MBA (XLRI)
15+ years corporate
Rushik, 29
MBA (MDI Gurgaon)
4+ yrs corporate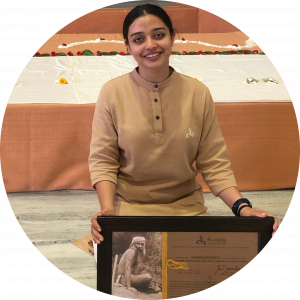 Aavishii
Designer, (NIFT)
3+ yrs freelance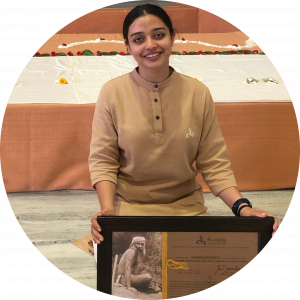 Aavishii
Designer, (NIFT)
3+ yrs freelance
flexible timings option available*
Your inner transformation
starts here
Limited period offer 26% off
Trial sessions available on Friday, at 07:00 PM*
Frequently Asked Questions